THE Department of Social Welfare and Development 6 has released over P1.1 million worth of family food packs and financial assistance to individuals in crisis situation in Kabankalan City, Negros Occidental.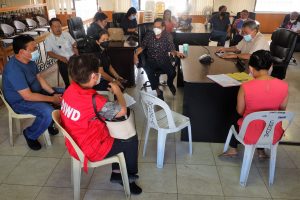 The food packs numbering 2,200 serves as an augmentation to the resources of the local government unit in support of their relief operations after the city was hit by Typhoon Odette.
DSWD FO 6 provided its assistance based on the assessed request submitted by City Social Welfare Development Officer Adelina Tomaro.
The family food packs were distributed to families in communities affected by the typhoon. DSWD staff have complemented the workforce of the local government in the speedy distribution of relief goods.
DSWD 6 also released P50,000 financial assistance to five families whose family members died during the onslaught of the typhoon. Each family received P10,000 cash assistance.
In a coordination meeting with the local government unit, DSWD-6 Assistant Regional Director for Operations Evangeline Felecio has assured Mayor Pedro Zayco Jr. and Vice Mayor Raul Rivera of the agency's support to the relief operations to address the needs of the affected families.
Meanwhile, the repacking operations at the DSWD warehouse continues to ensure the availability of food and non-food items to augment the affected areas.#