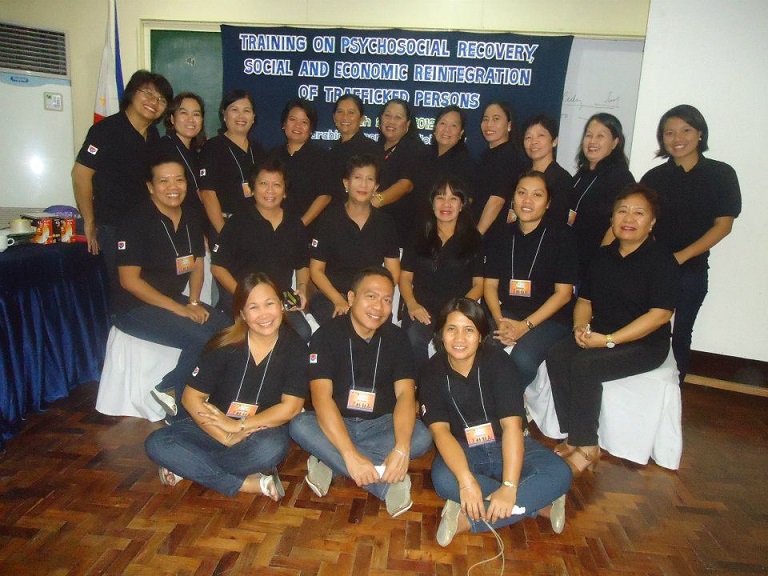 Department of Social Welfare and Development is mandated to provide social protection to trafficked persons. This was implemented to scale up the programs and services and deliver better interventions to trafficked persons at various levels. To strengthen existing programs for trafficked victims and their families and support capacity building activities for service providers.
Objectives:
1. To ensure better program access and intensify the delivery of comprehensive services for trafficked persons.
2. Undertake capacity-building activities that will enhance the skills of social workers and other service providers in providing adequate services to trafficked persons.
3. Ensure the delivery of comprehensive recovery and reintegration services for trafficked persons.
4. Utilize multi-sectoral structures and mechanisms in the delivery of services that will enhance the psychosocial and economic needs of trafficked persons.
5. Intensify the advocacy campaign against trafficking in persons to increase people's awareness on issues of preventing them from becoming potential victims.
6. Upgrade / repair two (2) shelters each in Luzon, Visayas and Mindanao.
What Is Human Trafficking?
Trafficking in Persons:
ACTS – refers to the recruitment, obtaining, hiring, providing, offering, transportation, transfer, maintaining, harbouring or receipt of persons with or without the victims consent or knowledge, within or across national borders
MEANS – threat or use of force or other forms of coercion, abduction, fraud, deception, abuse of power or of position, taking advantage of the vulnerability of the person or the giving or receiving of payments or benefits to achieve the consent of a person having control over another person
EXPLOITATIVE PURPOSE – exploitation or the prostitution of others or other forms of sexual exploitation, forced labor or services, slavery, servitude or the removal or sale of organs.
The recruitment, transportation, transfer, harbouring, adoption or receipt of a child for the purpose of exploitation or when the adoption is induced by any form of consideration for exploitative purposes shall also be considered as trafficking in persons even if it does not involve any of the means set forth.
SERVICES FOR TRAFFICKED PERSONS
This refers to the direct assistance and services that will be extended to trafficked persons.
These will include:
psychosocial;
medical;
legal and economic services that will better enable the clients to recover from the traumatic experience.
This also involves the provision of assistance in identifying career opportunities, develop skills and obtain decent work in order to achieve economic independence and a strong sense of self-worth.
Trafficked persons assisted by FOs and LGUs from CY 2003 to present may avail of the services under the RRPTP.  NGOs and other agencies may also refer their trafficked clients for economic assistance.  The categories shall include domestic and cross border trafficking.  Clients who wish not to file legal action may also avail of the services.
WHERE TO REPORT HUMAN TRAFFICKING? 
You may report cases of trafficking to any local Police Stations or Office of the Municipal Social Welfare and Development or DSWD Field Office VI with telephone numbers of 509-3718 or 09273494847.