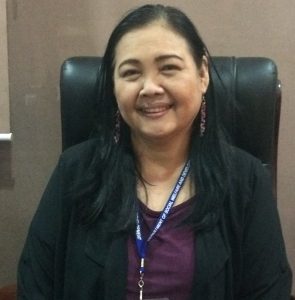 My DSWD 6 Family:
I never thought I would be making a repeat performance here in Region VI. When I returned to DSWD Field Office VII last January, 2016, I was already starting to plan for my retirement. However, no matter how detailed and beautiful our plans are, there is Someone up there, who knows what is best for each one of us.
During my installation last January 11, I immediately saw several concerns. As days become weeks, more challenges emerged but I believe that with the cooperation of everyone, we will be able to eliminate these hindrances.
How do we operationalize cooperation?
1. We work as a team. With each one doing his/her share, we will be able to deliver what is expected from us. We do not compete with one another, instead we help those whom we see are having difficulty doing his/her share. On the other hand, we should be humble enough to ask for help when we need it however, we be careful not to abuse the kindness and helpfulness of our officemates.
2. Maintain a healthy working atmosphere. When we are enjoying our work, we produce good outputs and would not be watching the clock. Claims would become checks quickly since in all tables that it would land, the signatories are not afraid to sign it knowing that the person who had that voucher before him has done a good review.
3. Honesty is still the best policy. One of the commitments of our President is to eliminate corruption. We can do this simply by just following existing rules and regulations as well as by observing the principles of transparency and accountability.
4. Never be afraid to ask questions/ to seek clarification. When in doubt, clarify. A few hours delay is much better than the entire resources of the government wasted because you did not get correctly the instructions.
I also committed to introduce fun at work. I believe you all had fun during our Anniversary celebration. The Loyalty Awardees for the first time received better tokens. We will continue to improve it to make it commensurate to your years of service to the Department. Participation has been increased but still many field staff is deprived of the opportunity to join in any anniversary-related activities. We will increase field participation in the coming celebrations.
Let me end with a quote from Og Mandino, "Always do your best. What you plant now, you will harvest later".
MA. EVELYN B. MACAPOBRE, CESO III
Regional Director