MANAGEMENT of cases of Children in Conflict of the Law (CICL) is already a tough job. However, this lady social worker shone even more as she instituted mechanisms to ensure children's participation in policy development, and their health protection and education.
Rhea Baclay-Valdellon, Social Welfare Office II, fondly called "Rhey" by her friends and colleagues, has been recently adjudged as Western Visayas' Best Center-Based Social Worker under the Department of Social Welfare and Development (DSWD) Program on Awards and Incentives (PRAISE). She is a national finalist under the same category.
A Social Worker for 18 years now, Valdellon is key in implementing the Child-Led Policy Formulation initiative at the Regional Rehabilitation Center for Youth (RRCY), a center that ensures restorative justice, healing, recovery and community integration for CICL to give them a second chance in life. The Child-Led Policy Formulation is a scheme by RRCY in promoting child participation in formulating policies that affect them.
"Nalipay gid ako kay ang kabataan diri gintagaan sang opportunity makahimo decision kag gina involve sa pagplano kon ano ang maka pamaayo sa rehabilitation namon diri sa RRCY (I am happy that we are given the opportunity to be involved in decision-making and in planning as to what could be best for our rehabilitation at RRCY)" says Toto, one of the residents of the center located in Guimaras Province.
Among the policies crafted with children's lens include Standardizing Restorative Intervention in Dealing with Behavior;  Development of Visitation Policy; and Decorum Regulation for Residents.
Also, to ensure that the CICL at the center are cushioned from sudden shocks due to illnesses, Valdellon authored the initiative to enroll them with Philhealth. A total of 127 CICL are currently enrolled with Philhealth for their health protection.
Valdellon also forged partnerships to ensure that the children can finish their education. These include a a tie-up with the Virlanie Foundation for provision of educational assistance to CICL and a partnership with the Local Government Unit of Calinog, Iloilo for the latter to shoulder psychiatric treatment of CICL and post discharge and community intervention.
"One of the best persons who mold me as a good youth when I was still at RRCY is my second mother. I fondly call her Nanay Rhea. She believes in my capability that I can do good things also despite what I have done in my past. She never made me feel that I am alone and far away from my mother. She guided me, taught me good traits and wisdom and made me realize that life is wonderful," said Nonoy, a former resident of RRCY and now back to being mainstreamed in his community.
CHILD LED-POLICY FORMULATION
Child Participation Practices and Policies at RRCY include Standardizing Restorative Intervention in Dealing with Behavior. This is an approach which looks into the children's lens in restorative intervention. A workshop was conducted with residents listing all possible policy violations that could be committed. They were then asked to gauge severity and provide corresponding restorative intervention.
Another is Visitation Policy. This policy was developed using child participation procedures. Residents formulated policies that regulate the visit of parents, friends, acquaintances and attendance to educational trips.
Also, another policy crafted was on Decorum Management, which the CICL themselves had crafted. Since they were part of the policy-making, they made sure that they adhere to it.
CASE MANAGEMENT
Valdellon, as a Social Worker Managing Court Cases for 12 years, has managed the cases of 50 CICL at RRCY, of which 42 are on a suspended sentence while eight are on trial. She adheres to a holistic case management- from preparation of rehabilitation plan and progress reporting, character building session, group sessions, life skills activities and facilitate the provision of livelihood assistance to rehabilitated clients.
BACKGROUND
A consistent academic achiever (Dean's Lister) and academic scholar when she took-up Bachelor of Science in Social Work (BSSW), the nominee passed the Board examination for Social Worker with flying colors.  She also earned 22 units in Masters in Public Administration. She started her social work vocation by working with PROCESS Foundation-Panay, Inc., a Non-Government Organization (NGO), as Community Organizer.
After her few years stint with NGOs, she transferred and worked as Community Facilitator (CF) and Monitoring and Evaluation Officer with the Department of Social Welfare and Development (DSWD) under the CIDDS program and KALAHI-CIDSS respectively.
In 2007, she transferred as Social Welfare Assistant (SWA) at Regional Center for Women (RCW) or "Haven."
STINT AT RCW
In her eight years stint as a Social Welfare Assistant (for one year) and Social Welfare Officer I at RCW-Haven, she managed the cases of 80 women survivors, facilitated the community and family reintegration of 79 women and their children. Most of these cases were for Violation of RA 9262 (Violence Against Women and Children law) and RA 7610 (Act Providing for Stronger Deterrence and Special Protection against Child Abuse).
DREAM FOR CHILDREN
Valdellon says that she has always made it a mission to teach the CICL to dream again.
She believes in the line of Edward Everett Hale which runs, "I am only one, but I am one. I cannot do everything, but I can do something. And I will not let what I cannot do interfere with what I can do."
She says, "It is always a case of "glass half full" vs. "glass half empty." Studying and observing the problem rather than working toward a solution is a fruitless endeavor. Social workers conduct research, create strategies to solve social issues, and play their role as part of the solution. This is my philosophy."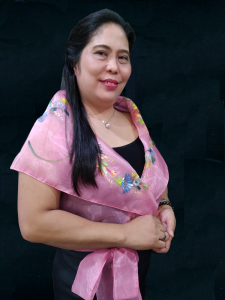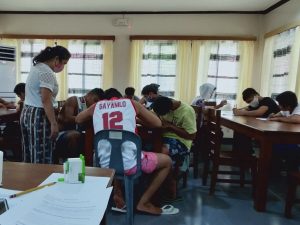 In ending, she said, "It is not enough to be compassionate; you must act and when you act, you must have a DSWD heart." /dswd6