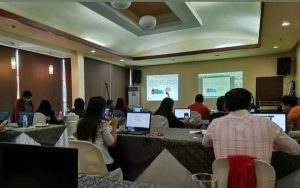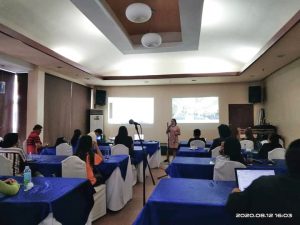 The Department of Social Welfare Field Office VI is currently preparing for Listahanan 3 Validation Phase.
The Listahanan or the National Household Targeting System for Poverty Reduction (NHTS-PR) is an information management system that identifies who and where the poor are in the country. The system makes available to national government agencies and other social protection stakeholders a database of poor families as reference in identifying potential beneficiaries of social protection programs.
It was implemented to establish a targeting system for the government to equitably distribute resources and services to the poor. With the system, the issue of the leakage (of non-poor being included) and deprivation (poor being excluded as beneficiaries) of beneficiaries of social services is addressed.
"As we conduct the validation, we shall ensure that our teams are observing health protocols from wearing face masks, face shield, provision of handwashing areas to availability of soap alcohol. We want to have a ready database for implementation of evidence-based and target-based services," said Director Ma. Evelyn B. Macapobre of DSWD Field Office VI.
Recently, the department thru the National Household Targeting Unit has conducted a three-day virtual training for the Listahanan 3 validation phase.
Handling and resolving grievances were among the methodologies discussed during the training.
Also, Undersecretary Danilo G. Pamonag, who graced the training, stressed the importance of validation in identifying the poor as potential beneficiaries of social protection programs.
"During this phase, the public is given the chance to file grievances based on the initial list of poor which will be posted in barangays," Pamonag says during the said training.
As emphasized, the Listahanan validation phase is the crucial part of the Listahanan implementation.
It is the phase in which initial list of poor households will be posted in every barangay for the public to review and appeal for corrections on their household information.
Further, Listahanan was first launched in 2009 and updated every 4 years.
However, the implementation of the Listahanan 3 was temporarily suspended for months to adhere to the government' s health and safety protocols to mitigate spread of the Coronavirus disease ( COVID-19).
In June, the national action plan for the continuation of the encoding, collection and validation implementation of Listahanan3 was approved by the head of the agency, Sec. Rolando Bautista.
Dswd 6 Listahanan will soon start the Listahanan 3 validation phase in all the provinces in Western Visayas./MerryJezzelBrendia/dswd6